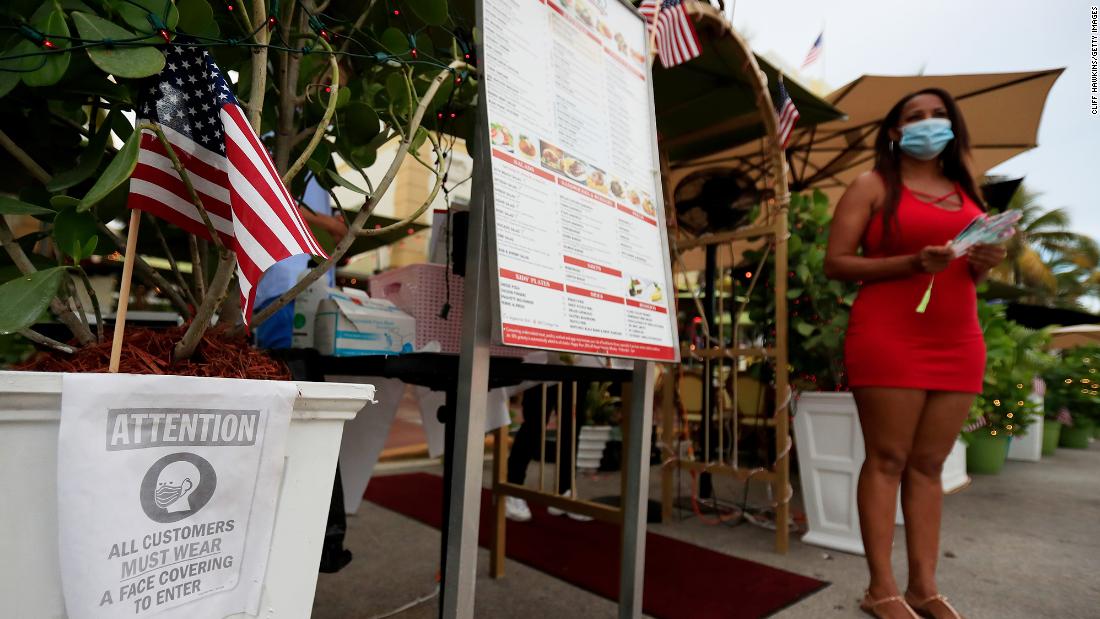 "That's no joke. That's the real deal," attests Donnie Madia, co-owner of Chicago's beloved Blackbird, which was forced to shut its doors forever. "It was heartbreaking to make this decision."
That heartbreak is increasingly common as independent restaurant owners face an economic apocalypse. Together, they make up a half million small businesses across the country, directly employing 11 million Americans, with an economic impact that is felt up and down the supply chain, from farmers to fishermen.
Most survived on small profit margins before the Covid-19 crisis compelled many to temporarily close, and re-open at 25% capacity, operating with skeleton crews doing takeout and serving food outdoors when the weather permits. Now, they're trying to convince Congress to throw them a much needed lifeline in the form of the Restaurants Act, a bipartisan bill to establish a $120 billion grant program distributed through the Treasury Department.
"When you have John Cornyn and Elizabeth Warren co-signing, you know you have something — everyone knows this is a life-or-death struggle," famed restauranteur Tom Colicchio told me. "Every dollar we take in, 90 cents going out the door — we're not doing stock buybacks or bonuses to executives. So, putting stimulus dollars to work in the restaurant industry is a great investment …This will help keep commercial real estate afloat — this will help stimulate the economy."
Restaurants will need a miracle to survive this
But despite one-third of Congress co-sponsoring the bill, it has not been taken up by Senate Majority Leader Mitch McConnell as negotiations for a new round of relief drags on. One of the bill's original co-sponsors, Mississippi Sen. Roger Wicker said in a statement to CNN that, "The growing momentum for the Restaurants Act in the Senate and the House is something that should be considered as the next recovery package comes together …This relief is also critical for other businesses in the restaurant supply chain like farms, bakeries, beverage distributors, and truckers."
That supply chain is now breaking, with small family farms feeling the pain. "It's nearly impossible to plan what we need to grow, how much seed to buy, or when we should start growing given the current situation," said third-generation farmer Kate McClendon from Peoria, Arizona. "Farms like ours don't have the connections to grocery chains and other businesses that might help us get through this. We depend on independent restaurants."
This is a test of Congress' responsiveness to small businesses, the unsung heroes and real backbone of the American economy, which often get short shrift when bailouts are being doled out to big businesses. While Wall Street has bounced back strongly after its sharp fall at the start of the pandemic — in which over 160,000 Americans have died — Main Street has been feeling the pain.
Unemployment rose to 30 million, and the GDP numbers saw their worst quarter ever recorded.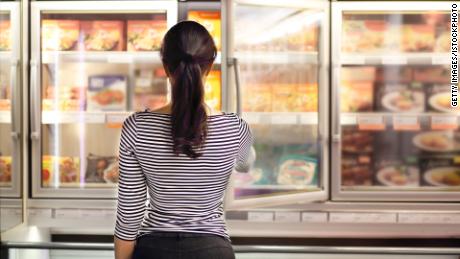 The US food system is killing Americans
Restaurants are the anchors of Main Street, pumping money back into their respective communities. The Restaurants Act's sponsors believe their bill will reduce the unemployment rate by more than 2 percentage points — given the fact that restaurant and bar workers made up a staggering 60% of initial unemployment claims when the coronavirus pandemic hit.
Restaurants are anchors of our neighborhoods, providing continuity with the past for residents and tourists alike. At a time when many Americans fear crime is rising, there are other ancillary benefits from restaurants. "Without restaurants on the ground floors, a lot of communities become unsafe," Colicchio said. Think about it for a second and you know it's true: It's the light on an otherwise dark street, a safe and vibrant place that's open late.
In addition to federal action, cities and states can help keep small businesses afloat through local initiatives, like Chicago Mayor Lori Lightfoot's directive to reduce and disclose the percentage that food delivery services like GrubHub and Uber Eats charge from restaurants. Other ways to reduce pressures on struggling restaurants could include temporary but automatic renewal of liquor and sidewalk café licenses as well as ensuring that business interruption insurance covers Covid-19.
In the case of historic restaurants — like San Francisco's 171-year old Tadich Grill, which has just closed its doors — municipalities should consider tax breaks for owners who maintain culturally significant businesses. Whatever the prescription, more needs to be done to lighten the burden on these small businesses.
Get our free weekly newsletter
Sign up for CNN Opinion's new newsletter.
Join us on Twitter and Facebook
"Things right now are really on the edge," Michael Shemtov of the Butcher & Bee restaurant in Charleston, South Carolina told me. "Just about everyone is at the end of their (federal Paycheck Protection Program) funds …This is the moment, and so many people are waiting and watching and they're going to make the decision whether they are going to fight or fold based on what Congress does."
This is a jump-ball moment for our local restaurants and the communities they serve. Once the weather turns cold, the outdoor seating work-arounds will no longer be operative — and without a vaccine, many will be forced to close their doors forever. You can't un-ring that bell: Those closed storefronts will make our communities less safe and less distinctive. But if Congress acts, it can help these small businesses survive and thrive.