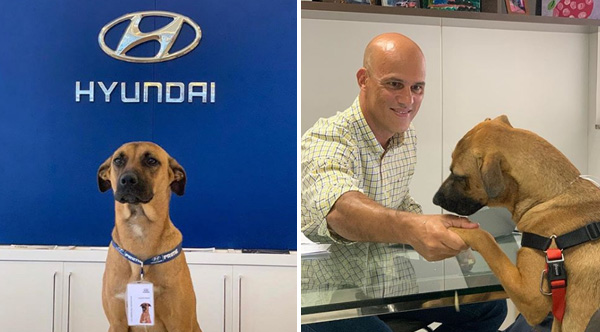 After spending years on the streets, Tucson Prime is now in charge of meeting and greeting customers at a Hyundai car dealership in Brazil.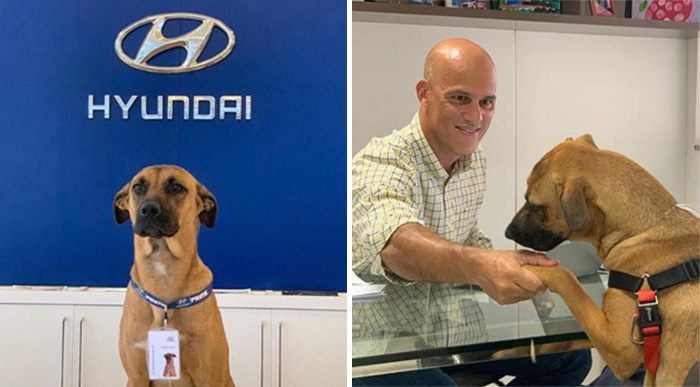 @tucson_prime / Instagram
Tucson Prime was showing up at the dealership every day. Manager Emerson Mariano started giving him food, water and shelter, and as the dog stuck around, he and the staff became fond of him.
So, Mariano adopted the dog and made him an official "car consultant".
He spends his day with the sales staff, attending meetings, and greets customers.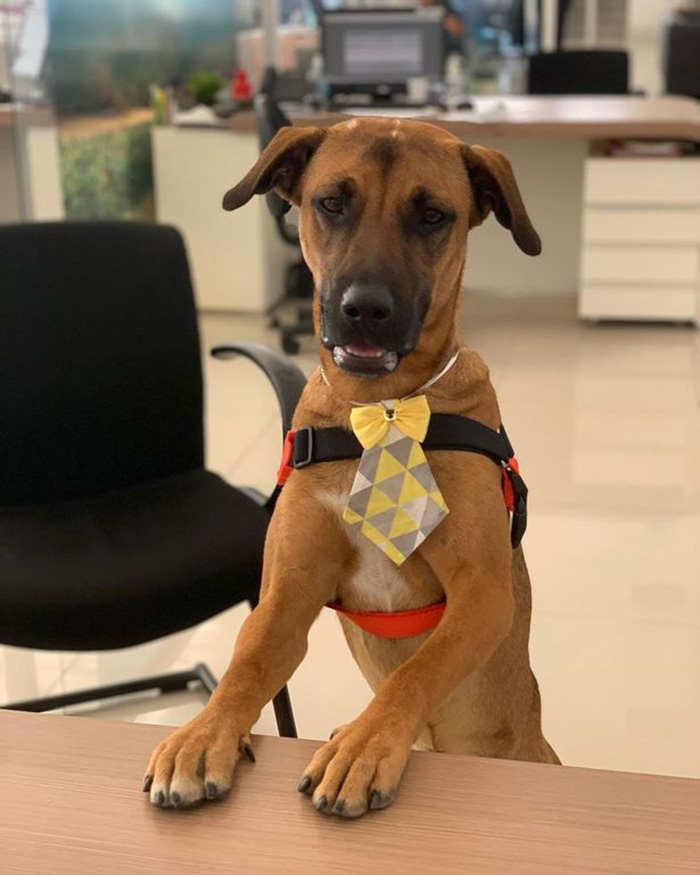 @tucson_prime / Instagram
The dealership created an Instagram page for their rising star where they document his daily activities.
"Meeting early, and the topic? LIVE EXPERIENCE PRIME HYUNDAI and this manager of mine wants 100 cars sold in 5 hours of event, there will be lots of licks to sell so many cars like this."
 

 

Ow vida de cão ! Reunião logo cedo, e o tema ? LIVE EXPERIENCE PRIME HYUNDAI e esse meu gerente quer 100 carros vendidos em 05 horas de evento, serão muitos lambeijos para vender tantos carros assim 🦴 #live #sabado #prime #hyundai #dog @primehyundai

A post shared by TUCSON PRIME (@tucson_prime) on Aug 13, 2020 at 4:04am PDT
The dealership says they have received thousands of messages in the past few days on Tucson Prime's new Instragram account which has garnered more than 129,000 followers.
"Me and my humans are still trying to find a way to deal with so much love and affection, if I didn't open your message or answer, I want to apologize, but we are trying our best to open all messages to try to thank you all, I am very happy with all this!"
Please consider making a donation to Sunny Skyz and help our mission to make the world a better place.